HOW TO MARKET TO MILLENNIALS IN 5 EASY STEPS
I would like to take this moment to thank targeted advertising for killing my love for social media. Targeted advertising you have surely made Facebook surfing such a torturous chore. Im sick of being bombarded with targeted adverts whilst browsing. I admit, Im becoming cynical and suspicious of brands that constantly appear on my social sites. I cant help but feel that such brands have the ulterior motive of manipulating me into buying their product(s).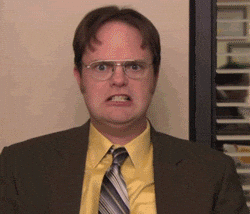 Since millennials refuse to engage with traditional forms of advertising, savvy marketing departments are switching to content-driven and influencer-based models.
To some, millennials are the worst generation to evolve; to others, they are pampered, entitled, and lazy. But to marketers, millennials are the holy grail of potential consumers: those with nearly an entire lifetime of buying power ahead of them. With $200 billion in annual spending power, Millennials are fast-becoming the most powerful and influential consumer sector. The problem is most marketers still don't know how to woo and decide what creative tactics and marketing principles to use to create enjoyable, shareable content for millennials. According to one survey, 84% of millennials stated that they dont like or trust all forms of advertising. They find most ads misleading and lacks transparency.
Millennials can be downright difficult to market to due to their skepticism for traditional advertising. But if you can speak their language and attract their eyeballs, you stand a better chance of engaging this increasingly populous and powerful consumer segment. 
So let me give you the lowdown on the "how to" without all that riff raff BS. 
CREDIBILITY
What if the Nigerian prince Prince Kufour Otumfuo Opoku actually had a pile of money he urgently needs someone to inherit? Imagine he was legitimately offering you a generous portion of the cash in return for some assistance. Consider how unhappy and disappointed he would be as yet another email went unanswered, even unopened. His motives are pure—but he lacks credibility, and so he cries himself to sleep on a mountain of landlocked money.
The truth is that in a content driven world, marketers need to start thinking less like advertisers and more like publishers with more valuable-engaging-transparent-content. Just like Prince Kufour Otumfuo Opoku, your content can be ignored if you don't establish credibility and build trust.
There are a few steps to create a great piece of content you need a catchy headline, an intriguing storyline and ways to distribute it – just to name a few. But, as you work through the checklist, credibility sometimes get lost in the day-to-day chores of content creation. One of the best ways to establish credibility is to not just give the appearance of expertise, but prove it.
Credibility is crucial for content marketing of all kinds. The best way to build credibility and earn trust is to provide hyper-relevant, in-depth content. Take time to study your audience, listen to them, and create content that meets needs they didn't even know they had. Offer value that no one else can, and you can start building lasting relationships with your audience. 
Remember credibility adds value to your business and is an absolute must when it comes to dealing with darn kids  millennials.
As marketers, it's our duty to be masters of authenticity. There is tremendous power behind authentic messaging. When trying to reach  Millennial audience, create an "authentic voice" in your messaging. 
But why does authenticity matter so much for content?
Because we live in an era of low trust and as humans, we want to do business with those who share similar values. When the story resonates, the audience listens, and when we hear what they are saying and respond with thought, the conversation continues and we all benefit. In other words, don't bullshit your way through just to drive traffic. To establish authenticity, and therefore a strong brand, you need to take a stand and stick to your guns. Getting the right message in the right place at the right time is critical. 
Although it's no secret that younger people tend to be fickle in nature and change their minds very quickly, this three pointers will help you get by :-
1. Relevant – Create what your audience wants to see, not what you want to create!
2. Transparent – Understand that they have the highest "BS" detector of any generation and are not afraid to use it.
3. Consistent – Keep your content consistent by aligning it with your audience's expectations so your audience can come to rely on you as a source of insight and information.
Next time you create content, take a moment and ask: "Are we really being authentic here?" Don't just appear to have the customer's best interest at heart, but actually do have their best interest at heart. 
The internet is full of content, but sadly, most of it is junk.
Around $145 billion was spent on content marketing last year, that means that marketers are wasting at least $75 billion creating junk content that is never consumed, never viewed, and drifts away never to be found. –  BRIGHTEDGE
With tons of content trying to cut through the noise to reach us, sadly,  our human attention span is at its lowest ever (thanks to technology!). In a nutshell, this means people do not have enough patience to read through your content and even when they do, if it appears too comprehensive they won't bother reading it at all. I hope i still have your attention.
So how do you try to capture the attention of humans that has shorter attention span than a goldfish ?
Its a good thing, content marketing can do an excellent job of story-telling without the hard sale, but is it even possible to tell a good story in 8 seconds? Here are some straightforward tips that helps :
Clear headlines  – all titles should be self-explainatory
Get straight to the point and forget unnecessary corporate jargons. Millennials don't necessarily have the endurance to read a 2,000-word blog post with jargons just to find the answer to a simple question.
Make it personal 
Always provide top-notch visual quality
The easier your content is to read, the easier it is to understand, and the easier it is to share. Keep It Simple – this mantra should be at the forefront of your mind all the time – even when you brush your teeth in the morning.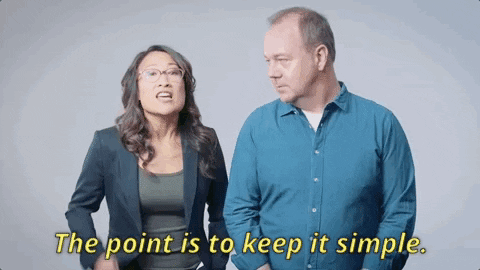 Being relevant and staying relevant isnt easy, ask a Kardashian and I am sure they will agree. When it comes to marketing, there is nothing worst then blending in, so how do you stay relevant in an instant gratification world? 
If one brand knows how to stay relevant it's Coca-Cola. After 130 years, this company owns 48.6% of the global soft drinks market and remains one of the most powerful brands on the planet.
TOP 10 WAYS TO NOT BLEND IN :
Stop publishing content no one cares about
Get into the mind of your customers and learn what they care about
Make your content experience interactive 
Utilize as many mediums & choose the right platform
Keep up with your industry trends 
Be social and showcase your expertise – don't hard-sell
Develop a style and a tone for your social media conversations
Be consistent with your content
Leverage on the right tools available to optimise your content better
Have realistic expectations
So what does all this tell us? Reaching millennials isn't necessarily hard, it just requires a strategy overhaul. They don't mind advertising, but they just want it personalized, and want to receive it in the way they prefer (they do start to sound very entitled).
What does this mean for marketers? As humans, we crave to be relevant to those that matter to us. Learn to set yourself apart by consistently providing high-value, impeccably-polished content. Remember, there are plenty of Nigerian princes in the marketing word, offering the illusion of worth and delivering nothing, in conclusion – don't be another Nigerian Prince.
Want more content like this?
Join our iSLAY NEWSBITES and get a monthly dose of the latest trends and insights to keep you on the TOP of things.